Children's book: Gaia's Energy Adventure
Gaia is worried about our changing climate. When her toy bear Ursa comes to life, he takes her on an exciting adventure to show her ways we can make clean energy from the wind and oceans, giving Gaia and her friends and family a better, brighter future.
A new children's adventure book in offshore renewable energy (ORE) has been launched by the Supergen ORE Hub.
The book is authored by Kate Marvelyan, illustrated by Lucy Pulleyblank, designed by Liz Baldin and edited and project managed by Donna Wood. It has been published by the University of Plymouth Press.
Find out more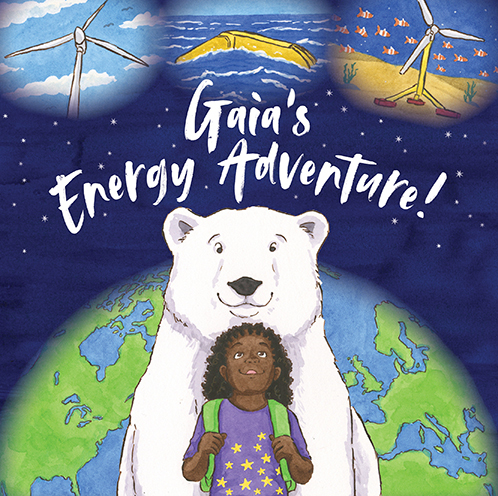 The role of offshore renewable energy research in mitigating climate change
By transitioning to clean and sustainable energy generation we can mitigate and adapt to the impacts of climate change, and offshore renewable energy has a vital part to play in the clean energy mix for the UK.
To celebrate the COP26 Energy Presidency Theme, we've launched our new Supergen ORE Hub video examining the role of offshore renewable energy research in mitigating climate change. Take a look to hear from the Hub Co-Directors and discover how we're addressing some of the key research challenges in offshore wind, wave and tidal energy on the route to delivering net zero greenhouse gas emissions.
Play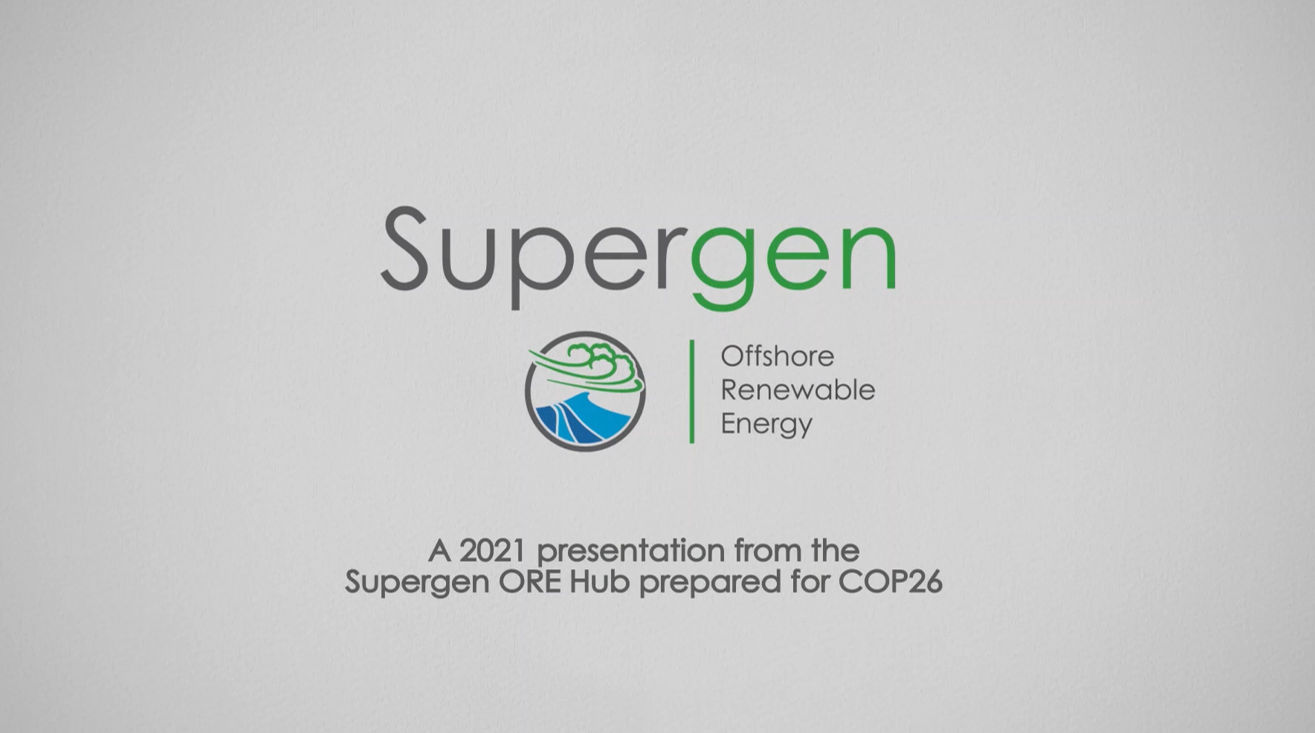 Part of our ambition is to engage young people with the STEM subjects and to help them to consider exciting roles in offshore renewable energy for their future careers. We work to inspire the next generation of engineers, scientists and policymakers in marine energy and to make sure that the workforce is diverse and inclusive with an improved proportion of underrepresented groups.
We bring a mini wave tank to events so we can demonstrate basic concepts such as how wave energy is converted to electricity. We can talk to young people about the full scale tanks used by university students, researchers and companies, helping them to discover future options for work and study.
Read more here.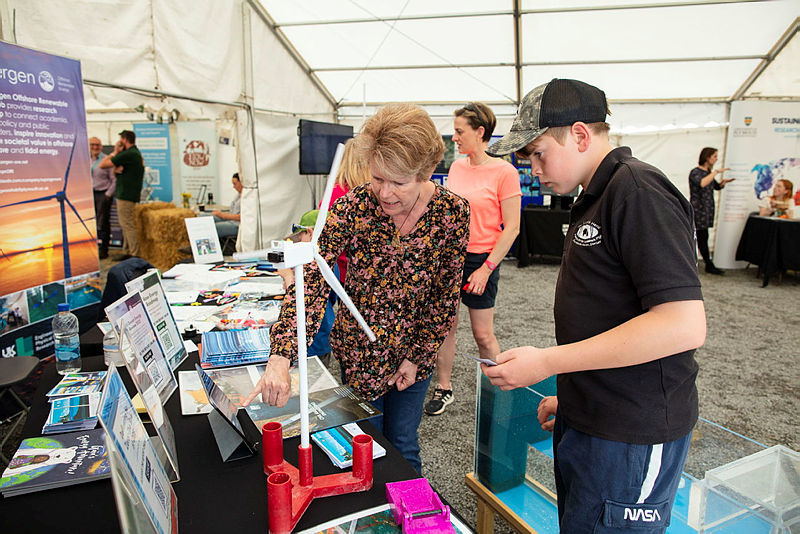 Publications
Publications associated with and aligned with the Supergen ORE Hub (currently being updated)
Work Package Video Updates
Our work is split into 10 areas known as Work Packages. Work packages 1-5 focus on our core research undertaken by the Supergen ORE Hub partner institutions, and Work Packages 6-10 provide the operational, development and funding elements of our work.
Demonstration of Scenarios
Demonstration of Scenarios
Henry Jeffrey - Work Package 1
Work Package 1 will define the characteristics of aspirational ORE deployment scenarios required to meet changing demand for the period from 2025 to 2050, with associated benefits, risks and research priorities.
Sites and Conditions
Sites and Conditions
Prof. David White - Work Package 2
Work Package 2 will establish a set of site and condition characteristics for use, by the Hub and the wider research community, as benchmarks to evaluate options for the array scale deployment of Offshore Renewable Energy technologies.
Integrated Modelling Across Scales
Integrated Modelling Across Scales
Dr Tim Stallard - Work Package 3
Work Package 3 will develop and validate models to support the confident prediction of Offshore Renewable Energy system performance, operation and environmental and societal impact.
Design for Future ORE Solutions
Design for Future ORE Solutions
Prof. Deborah Greaves OBE - Work Package 4
Work Package 4 will develop and validate methods and tools needed for the design and evaluation of future ORE technologies, enabling cost, risk and environmental impact reduction.
Floating ORE Structures
Floating ORE Structures
Prof. Feargal Brennan - Work Package 5
Work Package 5 will assess the potential of very large ORE structures, including floating offshore wind, and will address key technical challenges to the design, deployment and operation of such structures.
Flexible Funding
Our Flexible Funding Awards have been established to allow UK researchers to respond to a number of key offshore renewable energy (ORE) engineering challenges, and to support project areas that complement existing research, fill gaps, or add cross-cutting activities to explore the transfer of research findings between ORE sectors.
ECR Research Fund
The Early Career Researchers (ECR) Research Fund is designed to be a flexible research fund for ECRs to support small activities that either supports and develops existing research activities, or develops ECR skills further. Research activities should be aligned with the objectives of the Supergen ORE Hub and funded research is directed at offshore wind, wave or tidal energy research.
2022 (March)
2021 (October)
2021 (March)
2020 (October)
2019 (October)
Events and Outreach
The Supergen ORE Hub engages with various stakeholders through the use of varied and high-impact engagement and outreach activities. These activities have raised the profile of the Hub and have helped to communicate and disseminate ORE research.
2023
2022
2021
2020
2019
2018
Stay up to date with the Supergen ORE Hub