The PRIMaRE conference series is now in its 9th year and provides a forum for presenting and discussing the latest research & development in all areas related to Marine Renewable Energy. This year, the PRIMaRE conference will be held at University of Exeter Penryn Campus, between the 6th and 7th July 2022.
The conference includes universities, industry and research centres active in all aspects of marine renewable energy and is expected to attract over 100 participants ranging from industrial developers, university researchers, marine environmentalists and policy makers. The aim of the event is to cover a wide range of topics in marine renewable energy, including: technology, policy, environment, hydrodynamics, resource characterisation, materials, operations and management, etc.
The Supergen ORE Hub exhibited at the conference and sponsored the presentation prize.
Prizes for presentations were awarded as follows :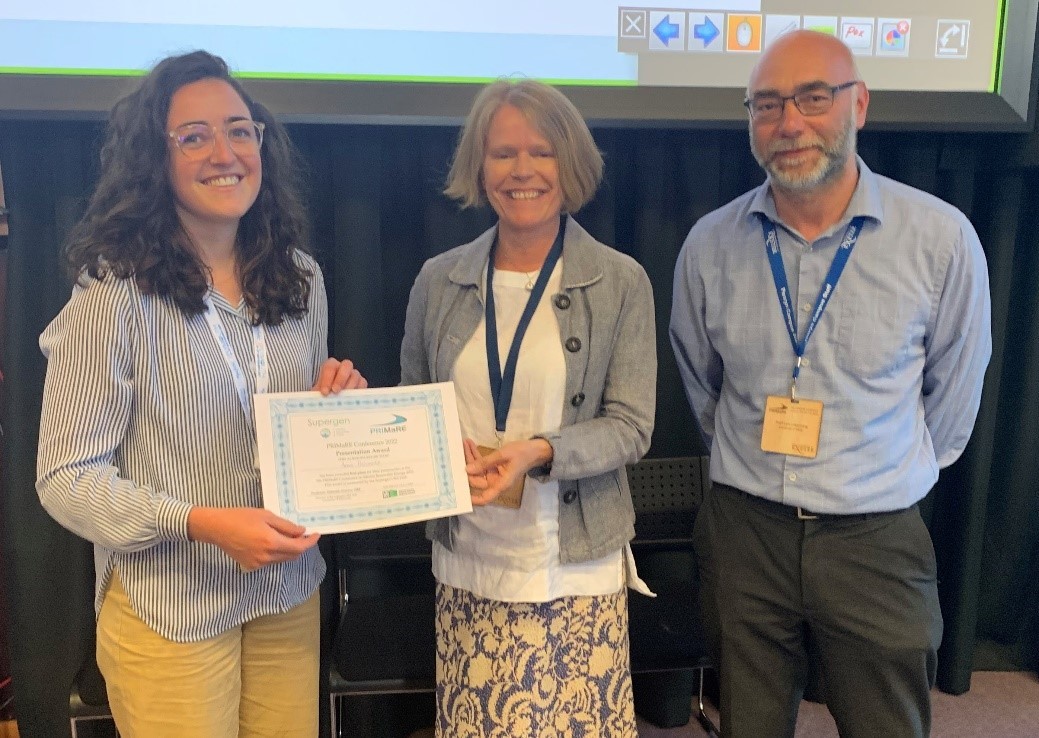 First place: Anna Holcombe (University of Plymouth)
Title: Scale physical modelling of dynamic power cable for a floating offshore wind turbine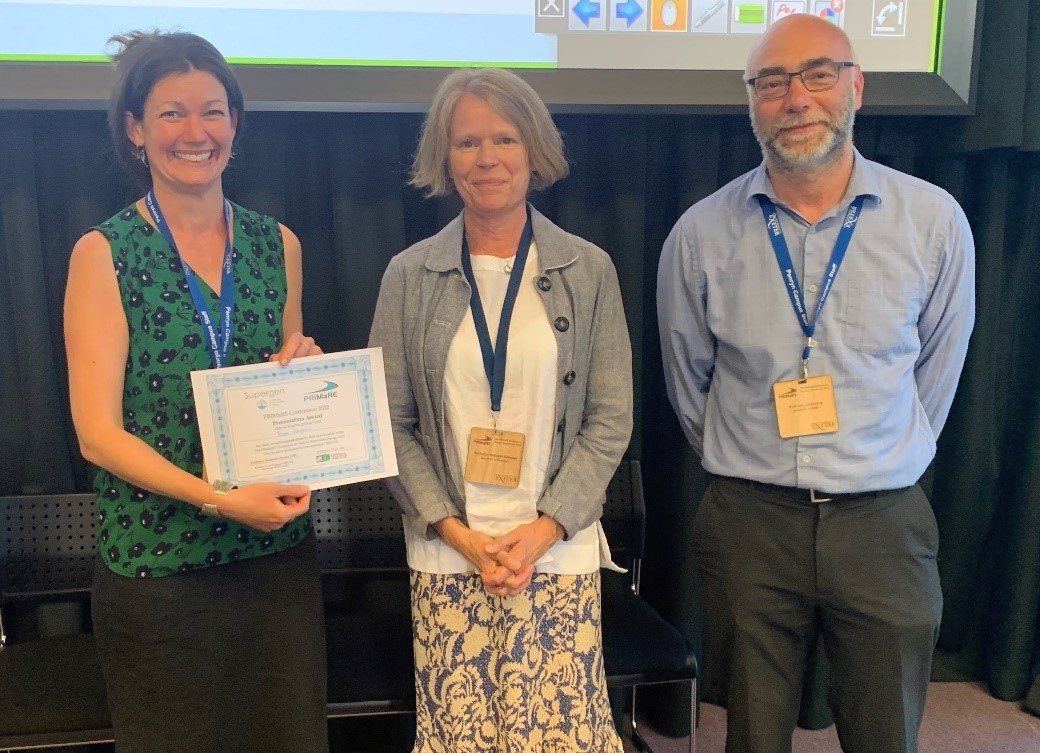 Second place: Tessa Gordelier (University of Exeter)
Title: Mitigating Anchor Loads for Floating Wind in the Celtic Sea: Assessing Shared Anchors and Mooring Design Philosophy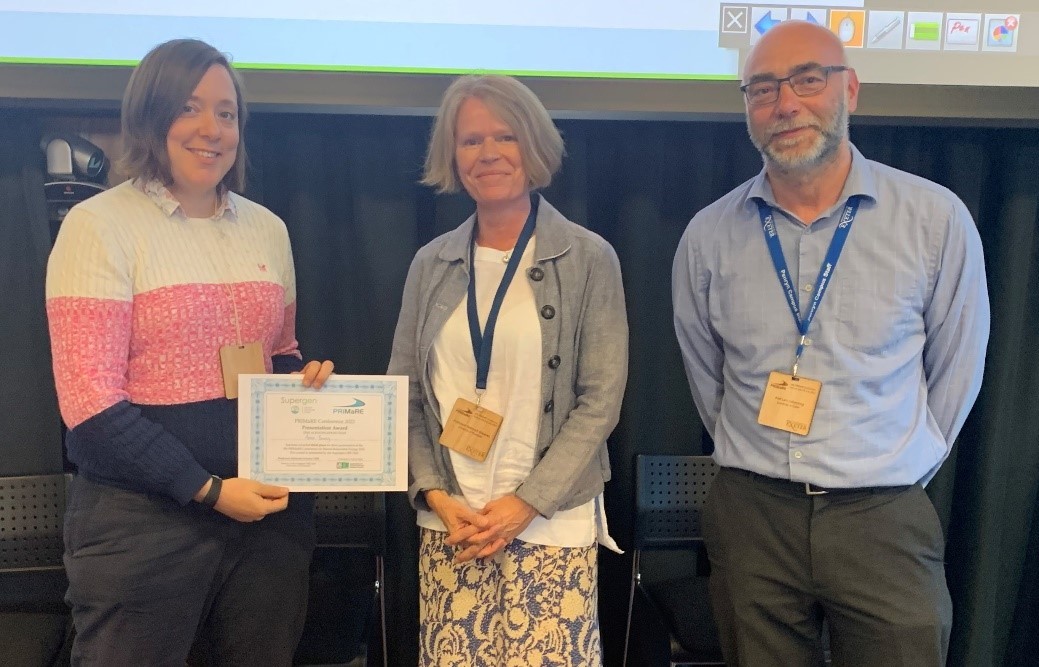 Third place: Anna Young (University of Bath)
Title: Barnacle: a probe for marine turbulence characterisation