Streamed live from central Glasgow, this Supergen 'Fishbowl' conversation saw members of the public discuss net zero energy during COP26 on 4 November 2021.
The 4th of November marks 'Energy Day' at this year's United Nations Climate Change Conference (COP26), taking place in Glasgow from the 1-12 of November, during which the UK Research and Innovation Supergen programme hosted a public 'fishbowl' conversation at the Ramshorn Theatre, central Glasgow.

A 'fishbowl' conversation is a participant-driven meeting designed for mass-engagement, where an initial set of panelists swap out over time for other members, enabling multiple viewpoints and perspectives to be aired and offering an opportunity for a variety of participants to engage.
The conversation focused on developing and interrogating public visions for a net zero energy system, based upon the six areas of Supergen research that furthers sustainable power distribution and supply: Offshore Renewables, Solar, Energy Networks, Bioenergy, Hydrogen and Fuel Cells, and Energy Storage.
Professor Deborah Graves OBE (University of Plymouth) and Henry Jeffry (University of Edinburgh) represented the Supergen ORE Hub.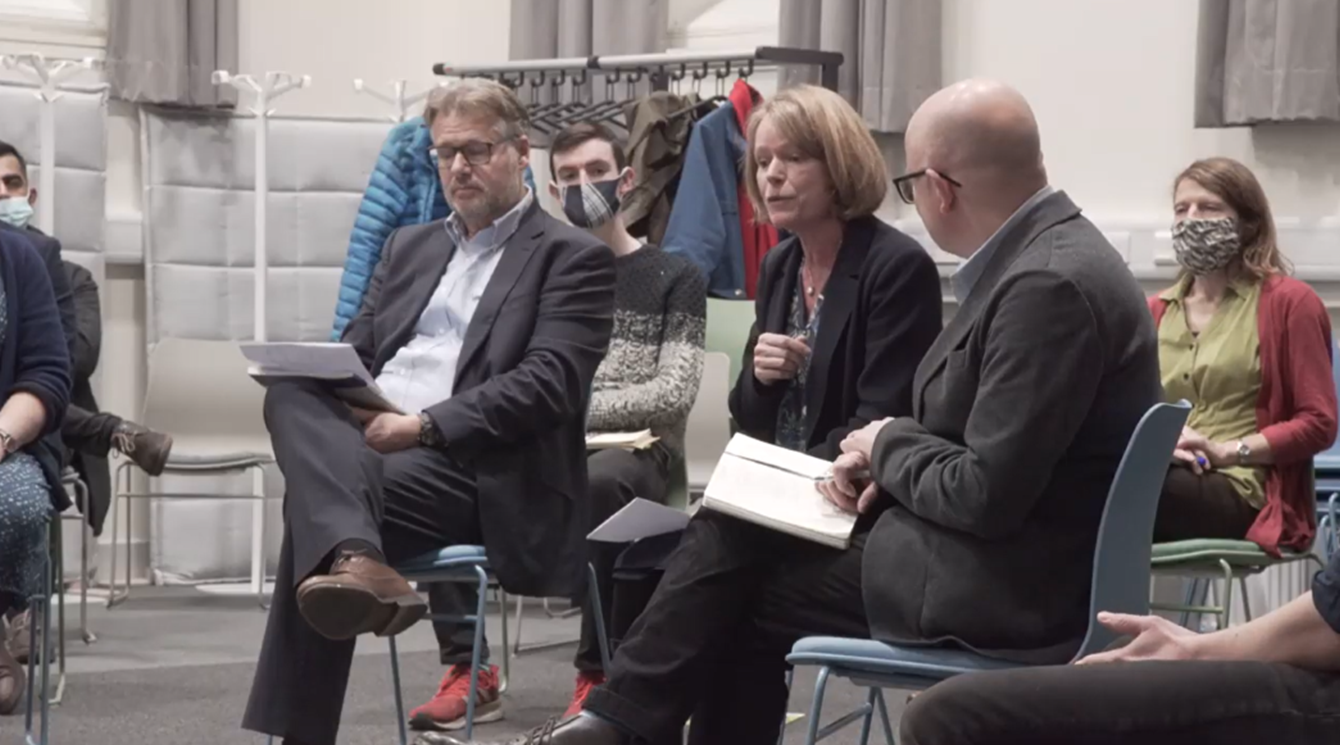 Watch the recording from the fishbowl conversation below.