About the event

The Engineering and Physical Science Research Council (EPSRC) hosted an engineering net zero week (both in person and online) to celebrate research being undertaken to achieve net zero ambitions.
The Engineering Net Zero week was an opportunity to:
bring researchers, industry leaders and policy makers together to reflect on and raise awareness of the EPSRC investments made in this space
continue the conversations that took place at the United Nations Climate Change Conference (COP26)
highlight how activities link to the sustainable development goals
show a response to the outcomes of COP26 and how EPSRC-supported research and innovation can substantially contribute to net zero solutions.
The Supergen ORE Hub were pleased to take part in the in person exhibition in Glasgow on 21, 22, and 23 June, and hosted a virtual webinar on 22 June.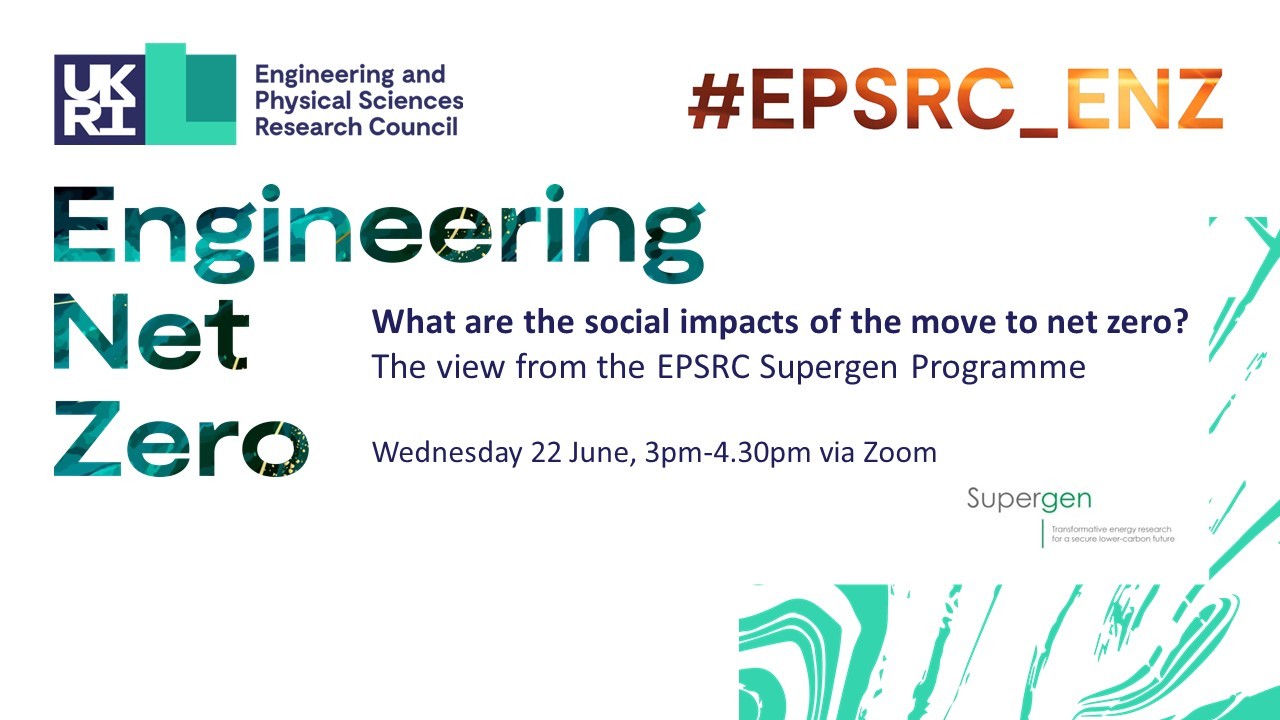 Online Event: 22 June 2022
What are the social impacts of the move to net zero? The view from the EPSRC Supergen Programme
The research networks of the EPSRC Supergen Programme came together to host a webinar exploring the social aspects of the drive to net zero from the different hub perspectives (offshore renewables, bioenergy, energy networks, energy storage, solar and hydrogen).
The webinar went beyond the environmental impacts of net zero to look at the economic and social implications, discussing topics such as decentralised energy, rural communities, the impact of new industry and infrastructure, energy and fuel poverty, governance, jobs and just transition. You can watch a recording of the webinar below.

Photography competition winner
Congratulations to Dr Michael Togneri (Lecturer from Swansea University) for winning the EPSRC photography competition 'Towards Net Zero category' with the submission of 'A new dawn for tidal measurement', which was submitted under the remit of the Supergen ORE Hub Flexible Funded project Wave-Turbulence Interaction and Measurement for Tidal Stream (WTIMTS). You can view all winners on the EPSRC website.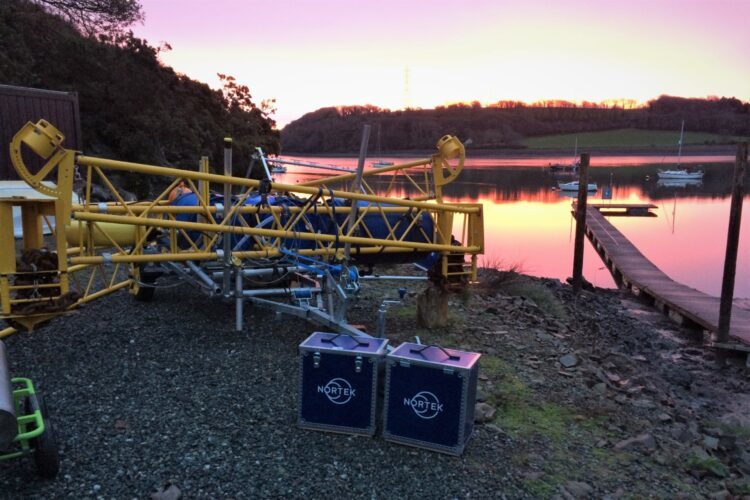 Image credit: Dr Michael Togneri