The inaugural Early Career Researcher (ECR) Network Forum was held at the University of Plymouth on Monday 21 January 2019, hosted by Supergen ORE ECR Co-Directors, Professors Byron Byrne and Richard Willden (both University of Oxford).
The ECR Network is targeted at final year students, PDRAs, and early career academics within 3 years of their first appointment. Forty people spanning 16 different UK institutions and a wide range of research areas attended the ECR Network Forum. The feedback from ECRs about the event was very enthusiastic, and we look forward to more ECR Network Fora at future Supergen events.
Activities at the Forum included research presentations, breakout sessions, and plenty of opportunities for networking. Professor Greaves, Hub Director, and the ECR Co-Directors also gave presentations on the structure of the Supergen ORE Hub and Hub support that will be available to ECRs, including a specialist research fund. An important theme of the day was the opportunity to network with ECRs from different disciplines and present our work and ideas to a range of academics, ECRs and industry.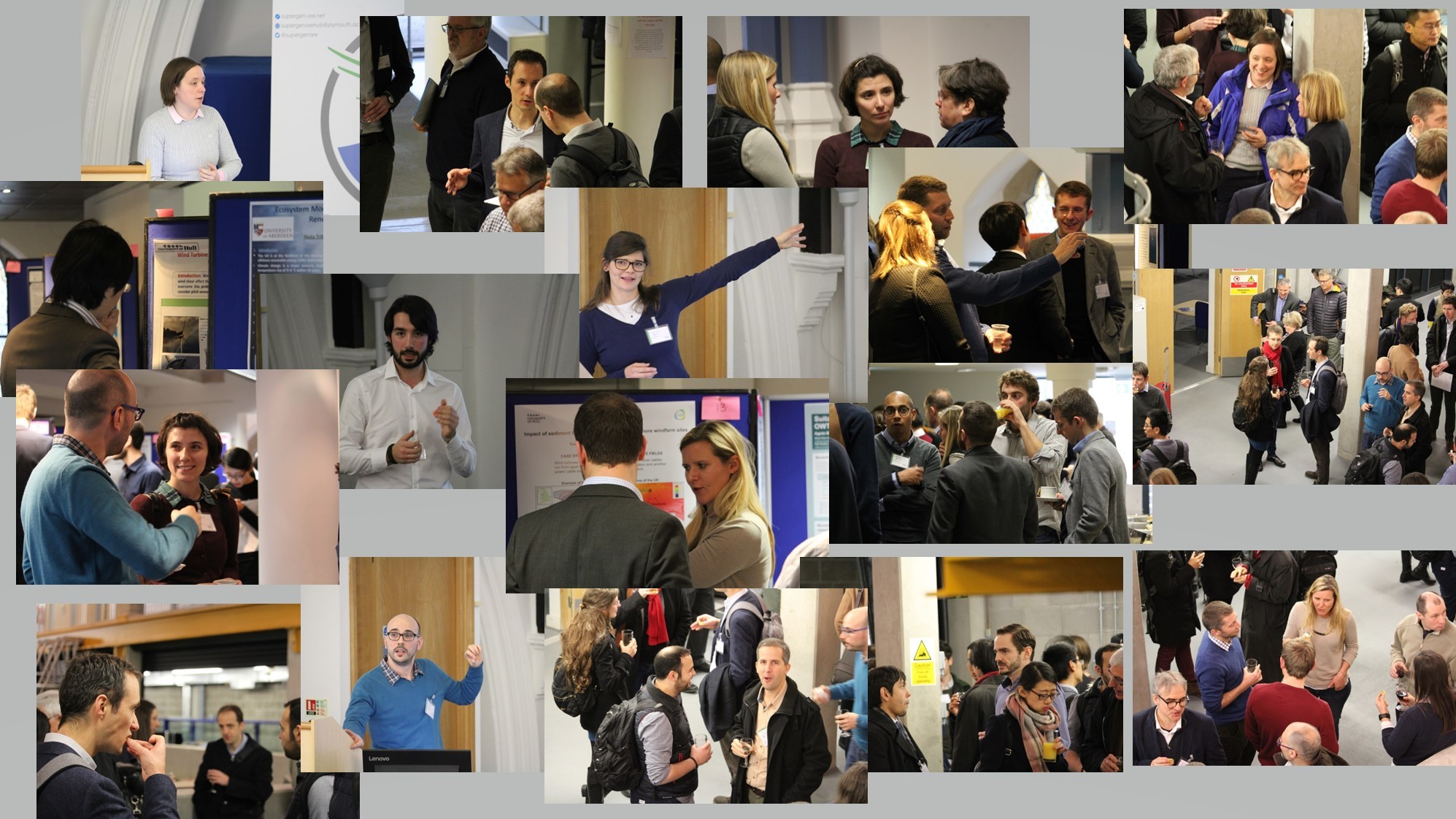 All attendees prepared a poster summarising their research work and gave a short 3-minute presentation summarising their background and their work to stimulate discussion over coffee and lunch breaks. There were additionally four longer invited presentations on a range of ORE topics:
Lilian Lieber (Queen's Belfast) on environmental impacts of ORE structures
Hannah Mullings (Manchester) on tidal turbine blade loading in unsteady flows
Pablo Ouro (Cardiff) on the development of advanced CFD techniques for tidal turbine modelling
Ajit Pillai (Exeter) on the use of optimisation of mooring lines.
The ECR research posters were also displayed at the Supergen ORE annual assembly on Tuesday, and attracted considerable interest from the wider ORE community. A lot of positive feedback was received about having easily digestible research on display at the assembly and the exposure this gave the ECRs. This culminated with the announcement of poster prizes, sponsored by EPSRC, at the end of the assembly.
Ed Mackay from the University of Exeter won the best poster prize 'The use of porous materials for motion damping of floating offshore wind turbines', with runners-up Lilian Lieber from Queen's University Belfast with 'Localised anthropogenic wakes generates a predictable foraging oasis for top predators' and Benjamin Williamson from the University of the Highlands and islands with 'Using unmanned aerial vehicles for environmental monitoring of tidal energy sites'.
Report provided by Dr Neda Trifonova (University of Aberdeen), Dr Christopher Vogel, (University of Oxford) and Dr Benjamin Williamson, (University of the Highlands and Islands)
ECR Forum abstracts
ECR Forum - January 2019 - Full poster index
ECR Forum - January 2019 - Full poster index
First ECR Forum
ECR Forum - January 2019 - Full abstracts
ECR Forum - January 2019 - Full abstracts
First ECR Forum