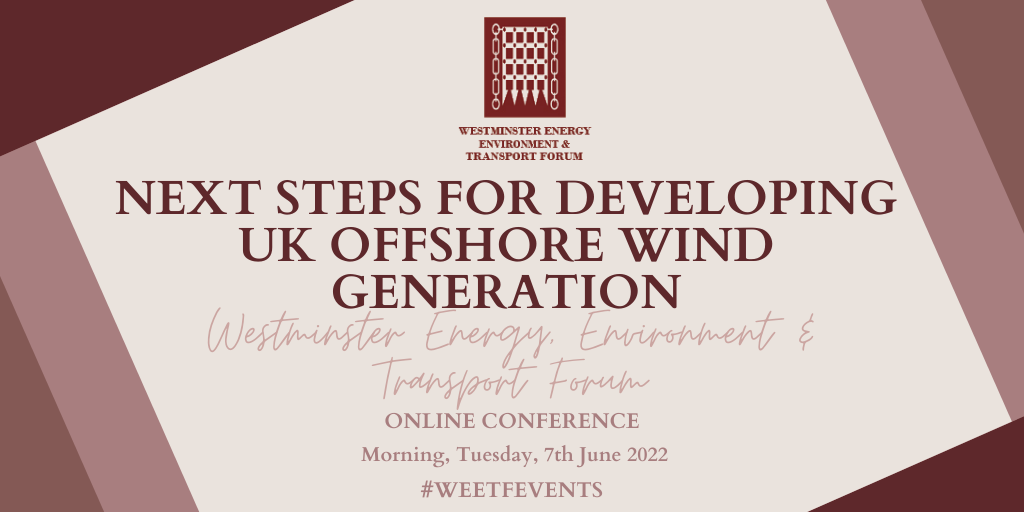 Professor Deborah Greaves OBE, (Supergen ORE Hub Director, University of Plymouth) is speaking at the Westminster Energy, Environment & Transport Forum - Next steps for developing UK offshore wind generation conference.
This conference will discuss the next steps for offshore wind energy in the UK, as well as infrastructure challenges and supply chain constraints, whilst looking at its wider role in contributing towards greater UK energy security and decarbonised electricity.
This discussion takes place in the context of the recent amendments to the now annual Contracts for Difference auctions, the announcements around ScotWind Leasing, and forthcoming Holistic Network Design for offshore wind projects.
This is in addition to the forthcoming new National Energy Strategy, which is expected to emphasise a need to further increase domestic offshore wind generation, and set out how the renewable sector can evolve given current global market challenges around security and costs.
Further areas of discussion include:
infrastructure and transmission - coordinating cables - substation locations - grid connection - planning designs
innovation - commercialising floating offshore wind - energy storage - assessing green hydrogen potential - use of data technology
market design and security - evaluating the role of offshore wind in increasing home-grown supply, and strengthening the market
The conference will also include a keynote session from Dr Nicola Higgins, Offshore Wind Programme Director, Renewable Electricity, BEIS.
Find out more and register for the online conference