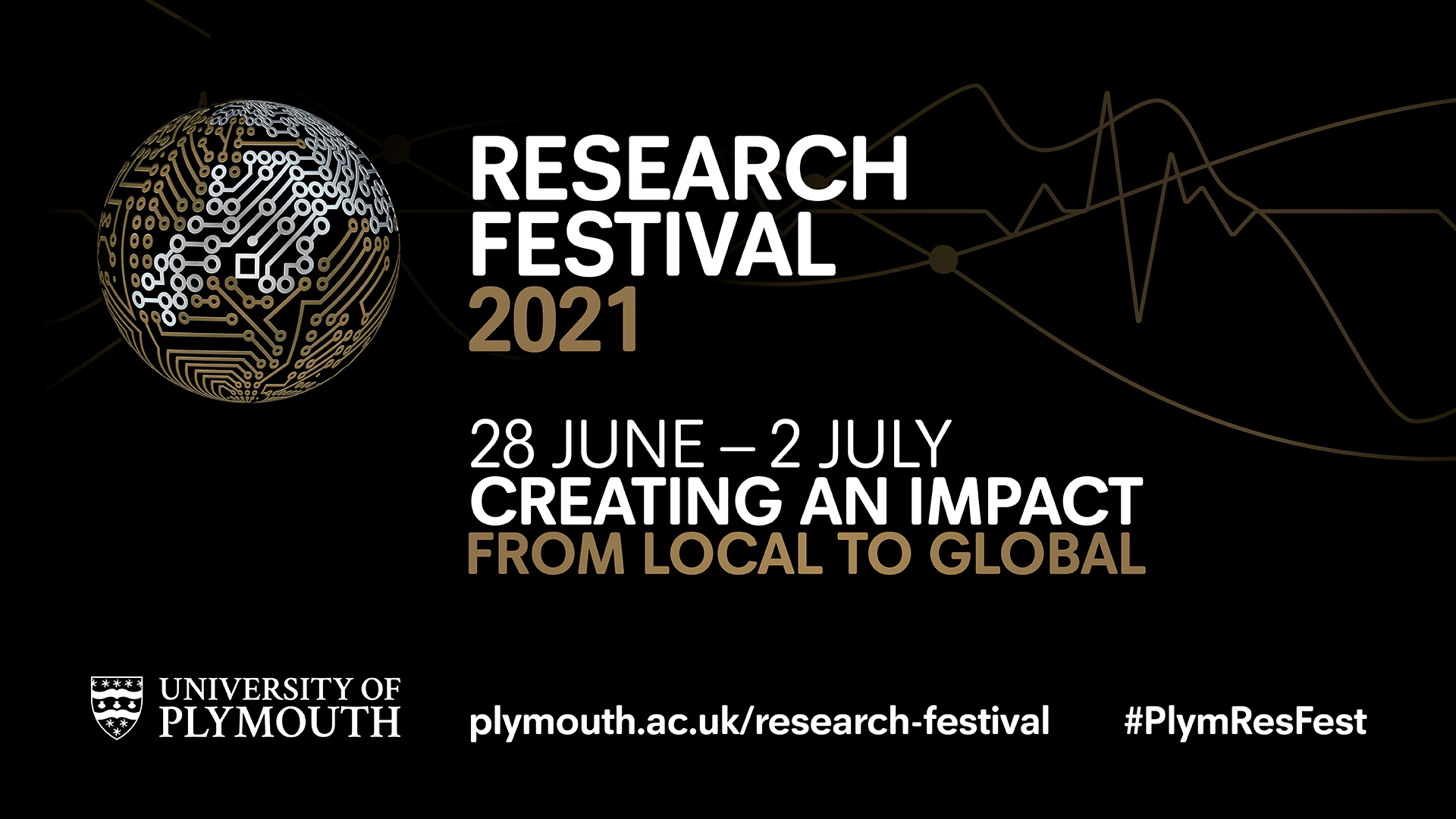 The annual University of Plymouth Research Festival returns in summer 2021 to showcase the outstanding research carried out by staff at the University in collaboration with colleagues and partners locally, nationally and internationally. Previous years have seen over 1000 attendees and led to new collaborations, launched research networks, communicated interdisciplinary projects, and encouraged public engagement on some of the world's most pressing issues.
The University of Plymouth's annual Research Festival returns to celebrate interdisciplinary research that creates an impact, locally and globally. Academics, businesses, partners, students and the public are invited to sample a diverse programme of topics, from the global challenges facing our health and our environment – both on land and sea – to engineering and cybersecurity, architecture and education.
The Supergen ORE Hub is working with the University of Plymouth to organise two events during the Research Festival.

Offshore renewable energy at the University of Plymouth - workshop
This online workshop will allow you to:

hear updates and future plans about the latest ORE research projects at the University of Plymouth, and opportunities for involvement
discuss how the UK can continue to lead research and innovation in ORE, building relationships for future research through themed networking and breakout sessions
find out more about offshore renewable energy facilities at the University of Plymouth.
Powering the future: offshore renewable energy public lecture
Join Professor Deborah Greaves OBE, Director of the Supergen ORE Hub, for an evening talk exploring engineering challenges and opportunities in ORE, and why ORE is a key renewable energy source that will help to mitigate the effects of climate change. You will also have the opportunity to submit questions for the Q&A session taking place at the end of the event.
Browse the rest of the Research Festival programme on the University of Plymouth website