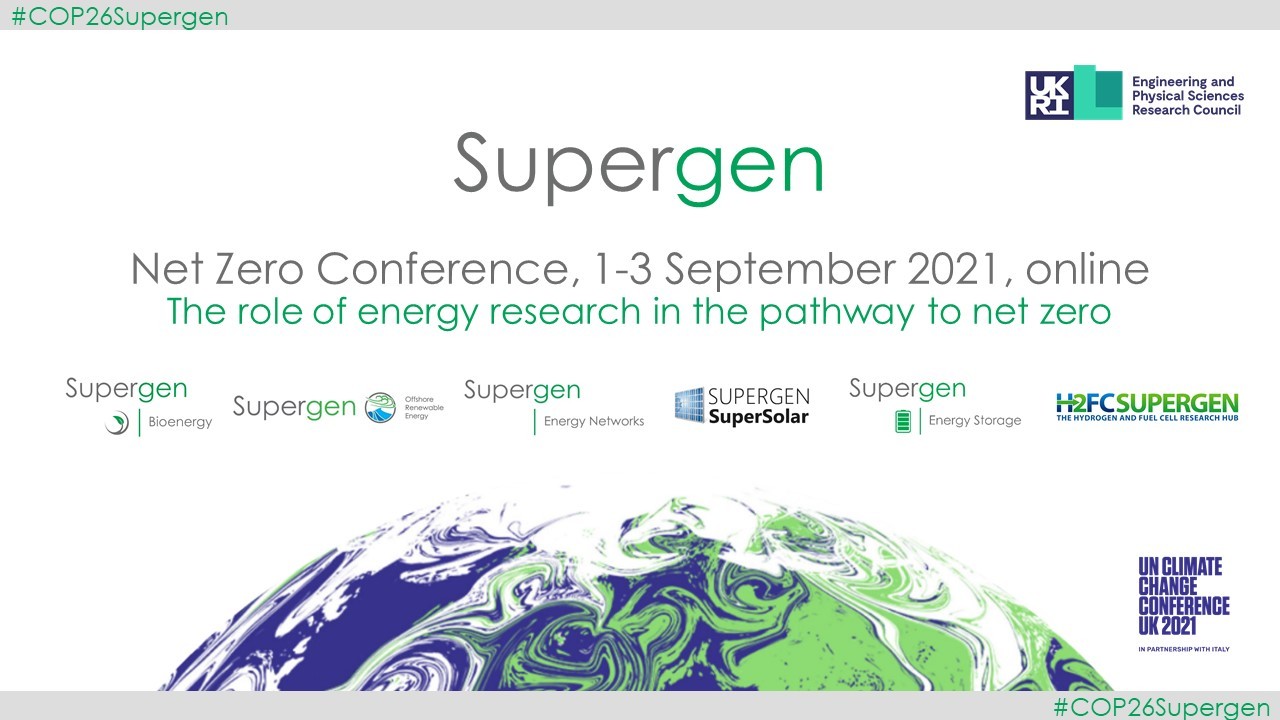 During the 21st United Nations Climate Change Conference of the Parties (COP21) hosted in Paris during 2015, world leaders committed to keeping global temperature level rise well below 2C above pre-industrial levels, whilst pursuing strategies to limit warming to 1.5C. This year COP26 is being hosted by the UK, in partnership with Italy, providing the UK with an opportunity to deliver climate leadership on the global stage, following on from writing targets for net zero emissions into law in 2019.
The Supergen programme commands a large share of the UK Research and Innovation energy programme funding, covering different sectors such as solar, bioenergy, offshore renewables, hydrogen, energy networks and energy storage, and is well positioned to interact with stakeholders to provide comprehensive scientific information to support policymaking in the run up to COP26.
Ahead of COP26, the Supergen Hubs will be convening online at the Supergen Net Zero Conference during 1-3 September, exploring the role of energy research in the pathway to net zero. Over the course of the three days we will hear from the Supergen Hubs who will be showcasing their research, as well as holding cross-cutting panel discussions exploring topics such as equality, diversity and inclusion in energy research, international perspectives on Supergen work, our early career researcher activities, and outlining the policy implications of Supergen research for COP26.
Join us on 1-3 September to explore how our research is delivering net zero and hear our vision for the future of sustainable power.
Notes to editors
If you have any queries or would like to get involved, please contact Dan Taylor, Supergen COP26 Engagement Manager via d.taylor2@aston.ac.uk.