Dr Katherine Kwa, Supergen ORE Hub Research Fellow in Offshore Renewable Energy (ORE) based at the University of Southampton, and also supported by the Royal Academy of Engineering Chair in Emerging Technologies Centre of Excellence for Intelligent and Resilient Ocean Engineering, will be presenting her research on improving anchoring systems for floating offshore renewable energy infrastructure at STEM for BRITAIN 2022.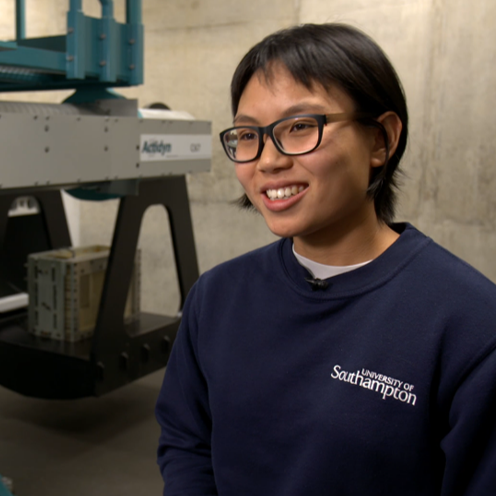 STEM for BRITAIN is a major scientific poster competition and exhibition which has been held in Parliament since 1997. It is organised by the Parliamentary & Scientific Committee and aims to give members of both Houses of Parliament an insight into the outstanding research work being undertaken by early career researchers at UK universities.
Katherine's poster (submitted in the engineering category) focusses on her research into enhanced whole-life anchoring systems for offshore floating wind, wave and tidal energy devices. Floating devices are critical for the decarbonisation of our energy supply, reaching net zero and tackling climate change. They unlock enormous potential for harvesting clean offshore renewable energy to meet the worldwide electricity demand and produce new fuels such as hydrogen to replace hydrocarbons. The development of efficient and reliable anchoring systems that will support these floating devices, is key for the future of upscaled floating offshore renewable energy infrastructure, especially as the most energetic locations for these floating devices are located far from shore in deep-waters and harsh environments.
Katherine's work has identified ways to improve efficiency and reliability of anchoring systems; by integrating beneficial seabed-anchor effects into the design process. She has developed a novel computational macro model that captures enhanced seabed-anchor response and connects with existing design software. Her model enables forecasting of floating system reliability and easy adoption of enhanced anchor design by the offshore industry.
Katherine will present her poster at the House of Commons on Monday 7 March during British Science Week to the judges, Parliamentarians and Peers.